Now is the perfect time to sign up for my Big 12 Bullets newsletter. I'll be previewing every bowl game involving the Big 12 (yes, that includes the Cheez-It Bowl). If you need some convincing, here's a link to the latest newsletter featuring another appearance from Bad Baker Mayfield. Also, every email includes insane bullet-related gifs like this one.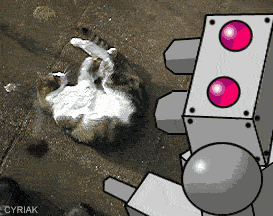 It's also a great time to buy my book Lessons From Legends because it's the perfect gift for a college football fan in your life. It's under $20, it's got at least one coach that your dad/husband/brother/mom/daughter admired greatly and would love to hear advice from. It also makes a great gift for your son's football coach as an end-of-the-year present. Coaches love learning from the best and this book has specific football coaching advice for those guys.
If you sign up for my newsletter before December 12, 2018 you'll be entered for a chance to win a copy (signed if you want) of the book.